Emergency HVAC Services in Austin, TX
Your Comfort, Our Priority: 24/7 Emergency HVAC Services in Austin, TX
It's the dead of winter, and your home's heating system suddenly breaks down in the middle of the night. Or it's a sweltering summer day, and your air conditioning system calls it quits. You need someone to bring back your peace and comfort in such moments!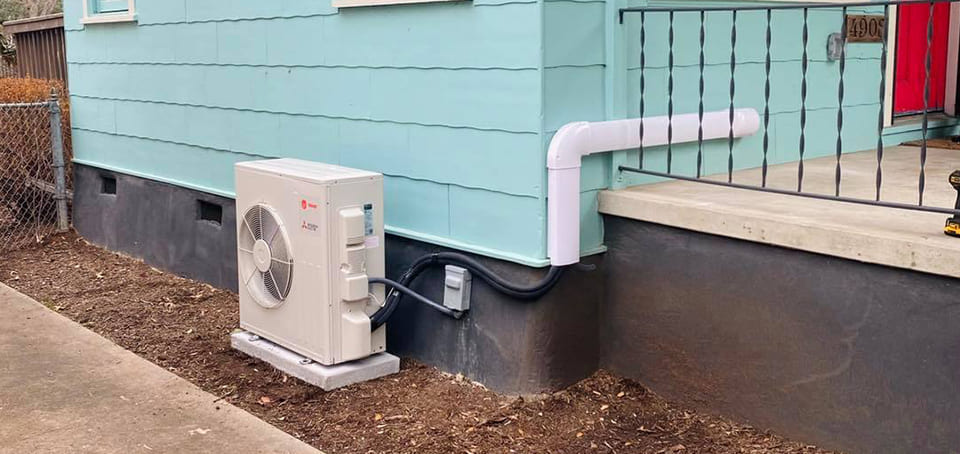 Fortunately, if you are in Austin, TX, or nearby, you have a dependable team to call for professional help. All Year Heating & Cooling is just around the corner! We understand that your comfort is paramount. That's why we offer 24/7 Emergency HVAC Services to rescue you from the discomfort of extreme temperatures.
If your heating or cooling system breaks down at the most inconvenient time, call (512) 467-2665 and take advantage of our same-day service. No hidden fees!
HVAC systems are a vital part of any home or business, and when they break down, it can be a significant inconvenience. Sometimes, an HVAC emergency may pose a health or safety risk. That's why it's essential to have a reliable emergency HVAC service that you can call 24 hours a day, seven days a week.
Whether it's a sudden power outage or a broken AC unit, HVAC emergencies can be disruptive and dangerous. Professionals have the skills and training to safely repair your system and get it up and running as quickly as possible. Emergency HVAC repairs can provide reliable services to ensure your HVAC system is up and running when needed.
If you're dealing with a broken air conditioner, furnace, or another air conditioner or heater issue, don't wait. Our experts at All Year Heating and Cooling are available 24/7 to handle any HVAC emergency. We have extensive experience servicing all types of systems and are dedicated to providing our customers with the highest quality of service possible.
WHEN DO YOU NEED EMERGENCY HVAC SERVICES
An HVAC system can malfunction at any time, day or night. While some issues can wait until regular business hours, others require immediate attention to prevent further damage or dangerous conditions. Some common examples of when you may need emergency HVAC services include:
Air Conditioner Breaks: One of the most critical times to seek emergency HVAC services is when your air conditioner suddenly stops working. This can be particularly urgent during hot summer when indoor temperatures become unbearably high.
Warm Air: The need for emergency AC repair can arise when your cooling system experiences a sudden malfunction or breakdown. Prompt action is necessary to avoid discomfort and potential damage to the system.
Cold Air: Emergency HVAC services may also be needed if your air conditioner blows excessively cold air, creating discomfort or potential health issues. Proper adjustments can ensure a comfortable temperature balance.
Complete System Failure: If your HVAC system stops working entirely, especially during extreme weather conditions, it indicates that you need immediate assistance.
Burning or Electrical Smells: Unusual odors from your HVAC system, especially burning or electrical smells, could signal a serious issue requiring immediate attention. This could indicate a potential fire hazard.
Loud and Unusual Noises: If your HVAC system starts making loud and disruptive noises such as banging, screeching, or grinding, it could be a sign of mechanical failure. Immediate service can prevent further damage.
Gas Leaks: A noticeable gas odor is a severe concern if you have a gas furnace. Evacuate your home immediately, shut off the gas supply if possible, and call for emergency HVAC services and the gas company.
Water Leaks: If you notice water leaking from your HVAC system or any associated pipes, it could indicate a refrigerant leak or a clogged condensate drain, both of which can cause damage to your system and your property.
Rapid Cycling: If your HVAC system turns on and off rapidly without maintaining a consistent temperature, it may struggle to function correctly. This can lead to energy waste and system wear and tear.
Consult a professional immediately if you're experiencing any of these problems or other serious issues. Trying to fix the problem yourself could worsen it and put your safety at risk. Though emergency ac repair cost can differ, it's still better to have your units handled by a professional team.
EMERGENCY HEATING SERVICES
We understand the urgency of a heating system breakdown, especially when you least expect it. Our highly trained technicians are on call 24/7, ready to swoop in and bring warmth back into your home when needed. Whether it's a malfunctioning furnace, a faulty boiler, or a heating system that won't cooperate, our experts have the knowledge, skills, and tools to diagnose and resolve the issue promptly.
Our licensed HVAC company can inspect your system to determine the cause of the problem and make the necessary repairs. You can even ask them to guide you on maintaining your furnace to prevent future issues.
EMERGENCY AC SERVICES
If your AC system stops working on a hot day, it can create an unbearable environment inside your home or business. Not only is it uncomfortable, but extreme heat can also be dangerous, especially for young children, the elderly, and people with chronic health conditions.
At All Year Heating & Cooling, we prioritize your peace of mind, so rest assured that our emergency air conditioning services aren't just about quick fixes – they're about delivering lasting solutions. Our commitment to quality means we only use top-of-the-line replacement parts and adhere to the highest industry standards in every repair or installation. Moreover, our transparent pricing ensures you know what to expect, with no hidden fees or surprises.
If your air conditioning unit isn't working correctly, consult an emergency AC repair service immediately. Trying to fix an AC unit yourself is also dangerous because of the chemicals used in the coolant. Only trained air conditioning technicians like us should handle these chemicals.
WHY CHOOSE PROFESSIONALS FOR YOUR NEXT EMERGENCY CALLS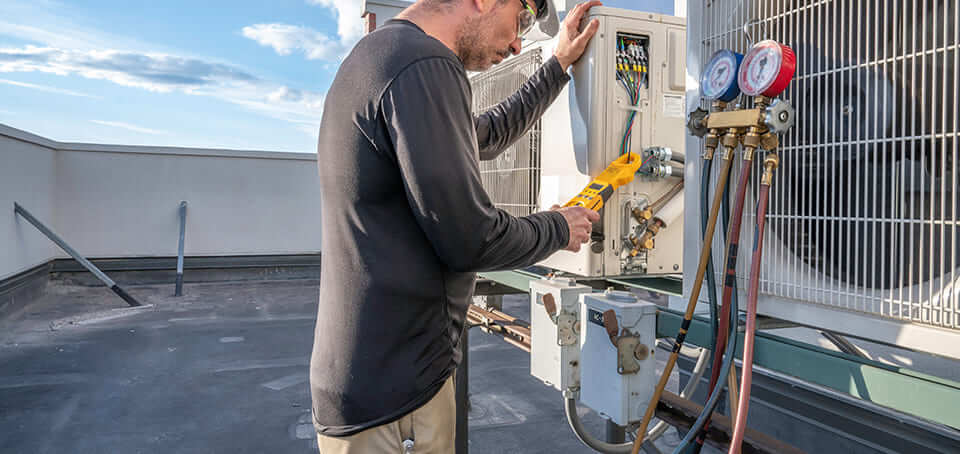 Heating and cooling systems are like other machines; they eventually break down and must be repaired. While some homeowners may be tempted to try a DIY repair, it's always best to consult a heating or cooling technician.
HVAC technicians have the training and experience to repair your system safely. They also have access to the necessary tools and parts. Most importantly, they can quickly diagnose the problem and fix it.
Repairing your system yourself can take time and may even worsen the problem. It's always best to leave repairs to the professionals.
BENEFITS OF PROFESSIONAL EMERGENCY HEAT AND AC SERVICES
No one wants their house to be too hot or cold, but when your HVAC system breaks down, it can be a nightmare. Choosing expert heating or cooling technicians can ensure your system is quickly repaired so you can return to your routine. There are many benefits of professional HVAC services, including:
Convenience: When your system breaks down, the last thing you want to do is wait around for someone to come and fix it. Technicians will come to your home or business as soon as possible to make the necessary repairs.
Safety: HVAC systems use a variety of chemicals, and these chemicals can be dangerous if mishandled. Trying to repair your system yourself could put you at risk of exposure to these chemicals.
Quality repairs: When you choose professional HVAC technicians, you can be confident that the repairs will be done correctly the first time.
Preventative heat and AC maintenance: This can help you avoid future problems by catching issues early on.
Emergency heating and cooling services are essential for any home or business. If your system breaks down, don't try to fix it yourself. Instead, consult a professional for a quick and easy repair in Austin, TX.
ALL YEAR HEATING AND COOLING PROVIDES EXCEPTIONAL EMERGENCY HVAC SERVICES IN AUSTIN, TX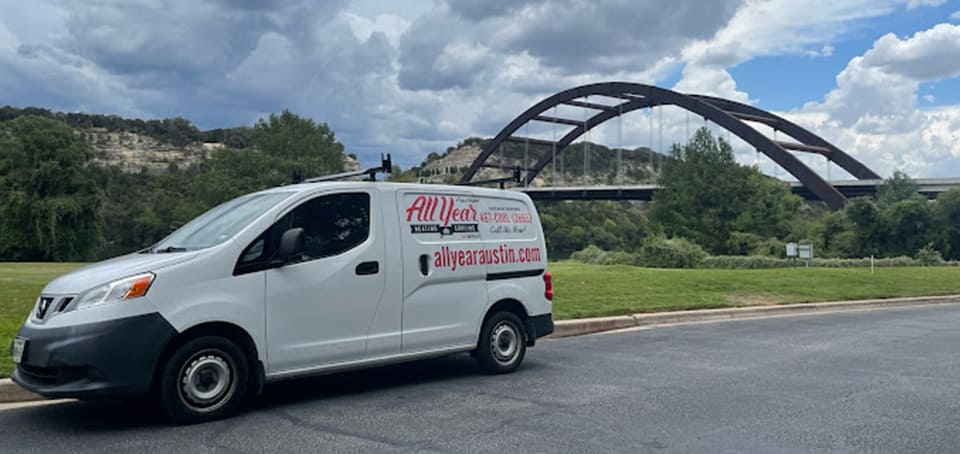 Whether you need emergency air conditioning services or heating repairs, All Year Heating and Cooling is here to help. We're a family-owned and operated business with years of experience. We offer various HVAC services, including installations, emergency repairs, and maintenance. Our highly trained technicians are available 24/7 to provide you with the best possible service.
We understand the importance of a working HVAC system, and we'll do everything possible to get your system up and running as quickly as possible. Contact us today at (512) 467-2665 to schedule a consultation.